DR. ALBERT YU-MIN LIN, PHD
In his upcoming untitled book, Albert reveals his deep personal commitment to his mission and his unique philosophy of perserverance, exploration and self-discovery. After experiencing the loss of his leg in 2015, Albert was forced to re-imagine his life in order to survive. And with the help of some friends and a resounding OM in a temple in Varanasi, he vowed to dedicate his life to studying the great human frontier.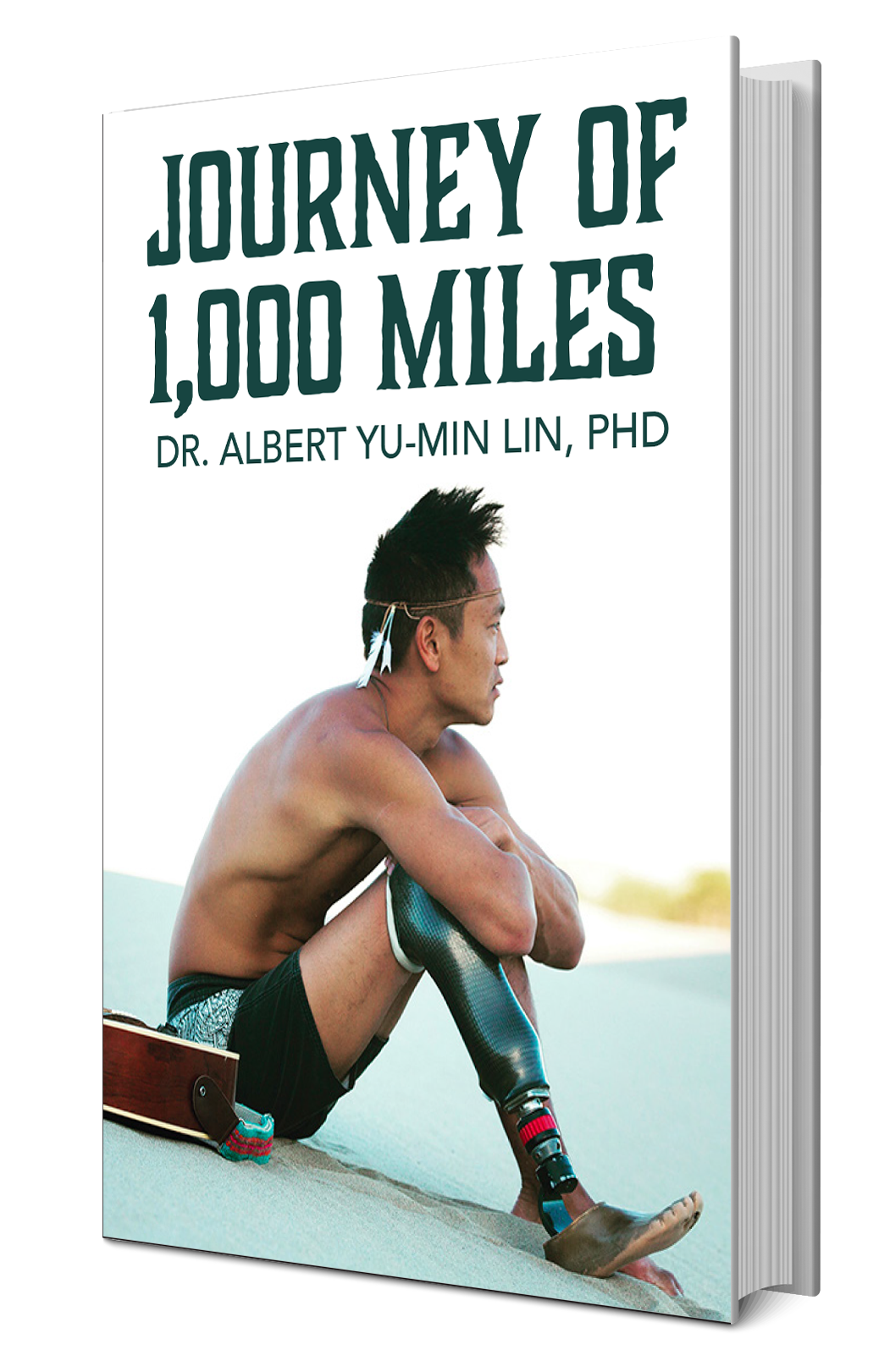 Sign up here to reserve your book before its released.